Or, How Less Family History Research Can be a Gift to Your Descendants
I read in the newspaper this morning that Roy Clark died yesterday. You might be wondering what the death of an entertainer has to do with family history unless I am related to him (I'm not). Bear with me.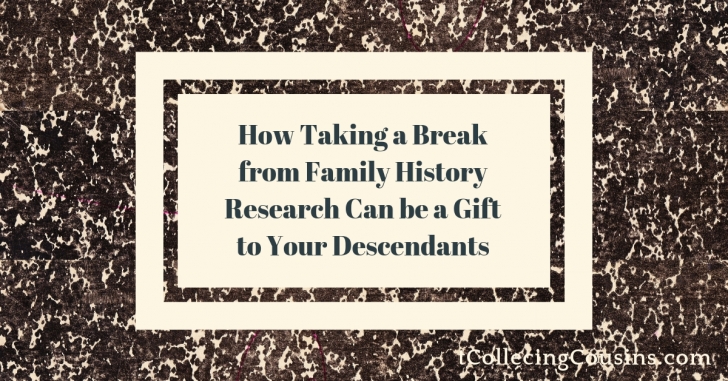 When I was growing up, my brother and I spent a week or two each summer at my grandparents' house in Alabama. Each Saturday evening we ate in front of the television, a small color set that received three channels, watching "Hee Haw" (on which Roy Clark and Roy Acuff were regulars) and "The Lawrence Welk Show" while enjoying what at my grandparents' house was typical Saturday night fare—grilled New York strip steaks and homemade steak fries. I'm sure there was a green vegetable as well, but whatever it was didn't make an impression on me.
My grandmother was an organized and conscientious homemaker, something she learned from her own mother before her mother died when my grandmother was sixteen. Among her recipes, pots, and pans, I found an old composition book that originally belonged to my father in 5th grade and the remaining pages were repurposed by my grandmother as a menu planning notebook in 1960. Flipping through the pages shows that the Saturday night steak dinner that I so enjoyed dated back to years before I was born.
A tradition I both loved and hated followed dinner and TV. In a throwback to the days when my grandparents grew up without television or radio to entertain them, each family member did something to entertain everyone else in what they called the "family circle." As a child whose only passions were reading and gymnastics—neither of which lent themselves to entertaining a living room audience—I hated having to come up with something to entertain everyone else. As much as I dreaded my own turn, I loved the impressions, magic tricks, singing, and other entertainment by more talented and outgoing family members.
Reading about the death of Roy Clark brought back a flood of memories of this Saturday night tradition, and it reinforced advice given by Thomas W. Jones in a session entitled, "Will Your Family History Have Lasting Value?" that I attended at the 2017 Fairfax Genealogical Society conference. Tom made two points in that session that stuck with me—that future generations will likely have easier access to the records that are the focus of much of our current research, and that what those future researchers will not be able to do is tell our stories.
Collecting and sharing information that is in danger of disappearing after we are gone is something we can do that will be out of reach for future generations. Things like sharing our own stories, testing the DNA of willing elderly relatives, documenting our heirlooms, labeling our photographs, etc., are actions that we can take that will keep our family history alive in ways that future generations will not be able to replicate.
Instead of committing to more research next year (although I will do that as well), I am committing to documenting the stories, photos, and information that I already have. That notebook of menu plans from my grandmother will get an introduction letter detailing our Saturday night traditions, so when someone finds it decades from now they will be able to treasure it in the context of the life of the woman who used it.