From the Editor
Being able to "cross the pond" is an important milestone for any genealogist. Once you've made that leap, though, sometimes it's difficult to know where to turn for the next segment of research. Below under Recent Posts you'll find my latest article about the basics of archive research in France; if you have French relatives, let me know how you are doing on your research and if you have anything to add.
Enjoy the newsletter!
Warm regards,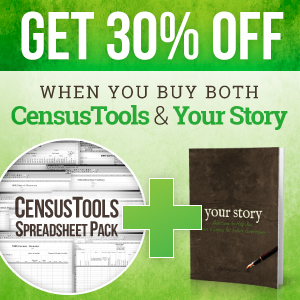 Are you leaving a legacy for your descendents? Your Story is a 50+ page download with over a dozen topics and fill-in pages to help you record your personal story for your children and grandchildren. When you buy both Your Story and our CensusTools genealogy spreadsheets, you get 30% off automatically!
CensusTools are quality tools to electronically record, preserve and archive family history data. You can download the 1940 census spreadsheets for free at the below link. If you like it, I think you'll find the entire pack of 40 spreadsheets a welcome addition to your genealogy toolbox.
Download the 1940 Sample for FREE »
Geneological Resources
Google Translate
With more records coming online all over the world, genealogists have access to an unprecedented number of resources without having to leave home. Sometimes, though, the websites hosting the records are not in English. Fortunately, Google has an app for that. Google Translate can be accessed through your browser or through their mobile apps. I prefer using the broswer version for research - just input the URL of a page you want translated, then click the link that comes up in the box on the right. The page will be rendered in English (or whichever language you choose). Pages resulting from any links that you click on that page will also render in English. Of course the records will still be in the original language, but finding them is much easier when you can read the website's instructions and collection information.
FamilySearch Learning Center
FamilySearch knows genealogy, and what better place to learn about records and repositories than the FamilySearch Learning Center? With hundreds of courses covering all skill levels, it's a great place to look when you aren't sure where to turn next. Courses are in several different formats (most are video) and cover over a dozen subject languages. From their 5 Minute Quickstart Guide to the advanced topic U.S. Measurement and Distribution of Public Land States, there are courses covering and a wide variety of topics and places.
Recent Posts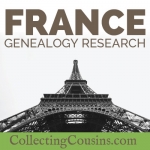 Much like state archives in the US, France's departments have governmental archives. Lucky for those of us who can't visit in person, these records are online with free access to view and download. There are restrictions on publishing (in other words, don't upload the records to your online tree), but the interface allows downloads of all of the online records for your personal use.
This free access to the departmental archives is a great way to further your research on your French ancestors. Read More »
WorldCat for Genealogy: A Secret Weapon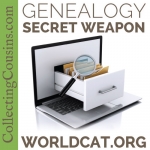 I love finding tools that make my workflow easier, and WorldCat is one of the "secret weapons" that makes my research easier and more effective.
As you might guess, WorldCat is the world's largest library catalog and is available online. Instead of searching the card catalog of individual libraries, WorldCat allows you to obtain results from all of their member libraries, which include public, university, and state libraries in addition to sites like HathiTrust. While visitors can search without registering, what I love about WorldCat is the functionality available to registered users. Registering is free and gives users three great tools: favorite libraries, lists, and tags. Read More »